Starting point: Office de Tourisme et de la Culture (Tourist Office) (1), facing Place de l'Ormeau square (2). The tree on the square – originally planted by order of the Duke of Sully to mark the province's pacification and conversion of Henry IV to Catholicism – is also depicted on the town's coat of arms, although the elm was replaced with an olive tree in 1983. Take time to visit Notre-Dame church (3), then head through the porch to your right (4) into the old quarter via Rue du Centre.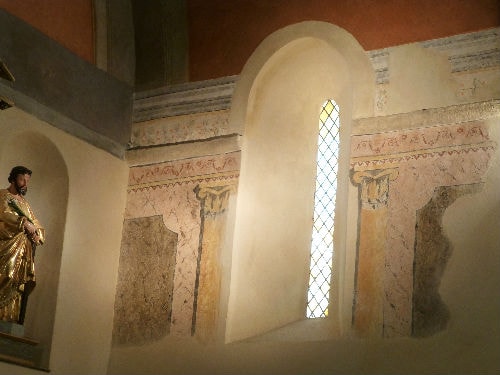 This street features door and window frames dating back to the early 17th century (the village was entirely rebuilt after the Wars of Religion during the reign of Henry IV), plus a number of picturesque old buildings (5).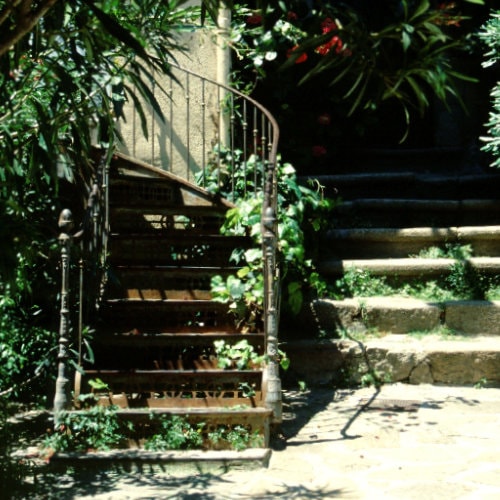 On place Gabriel Péri square (previously named Place du Château) (6) you will pass a stately home restyled in the 18th century by the Audiberts (Lords of Ramatuelle) and the Cercle du Littoral (local society founded in 1885) (7), before heading down a steep, terraced street (8) harbouring the village's narrowest lane (9).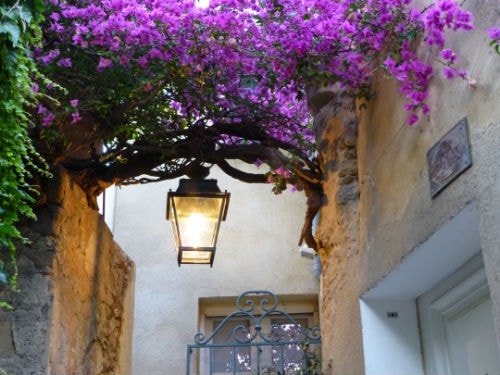 Continue on your right on Rue Emile Depétri and then follow Rue Saint Esprit. Outside the old town centre go down Rue du Clocher whilst contemplating the tall, fortified houses. Walk past the former prisons (10), continue and cast an eye on the Saracen gate (11) on your left. Go up Rue Victor Léon (from the esplanade admire the panoramic view of the vineyards and Pampelonne Bay) where you will find the restored washhouse (12) and its mural. Continue on Rue Clemenceau to Alfasser Square, where you will see a Memorial erected in 1959 in honour of the French secret services who served the Resistance during WWII (13). The walk continues with the 16th century Saint-Anne chapel (14) and the cemetery (15) Next, turn right towards the Avenue du 8 Mai; the car park offers panoramic views (16) over open vineyards, the Camarat lighthouse and the southern end of the beautiful Bay of Pampelonne.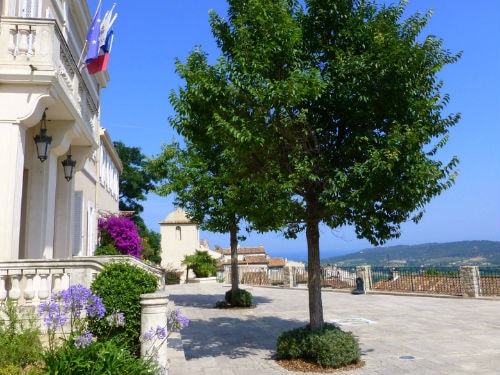 To end your walk, you can enjoy gazing over the village rooftops from the Place de la Mairie (town hall square) (17), before strolling back down to Place de l'Ormeau square and its pretty fountain (18).
POST OFFICE (19)
EXHIBITION ROOM "LE GARAGE" AND LIBRARY (20)
G. PHILIPE SCHOOL (21)
POLICE (22)
PRESBYTERY (23)
FOYER RURAL (24)
PICNIC AREA (26)
OIL MILL private (27)
BUS PARK
HOUSEHOLD WASTE
RECYCLING BINS
PANORAMIC VIEWING POINT
DEFIBRILLATORS