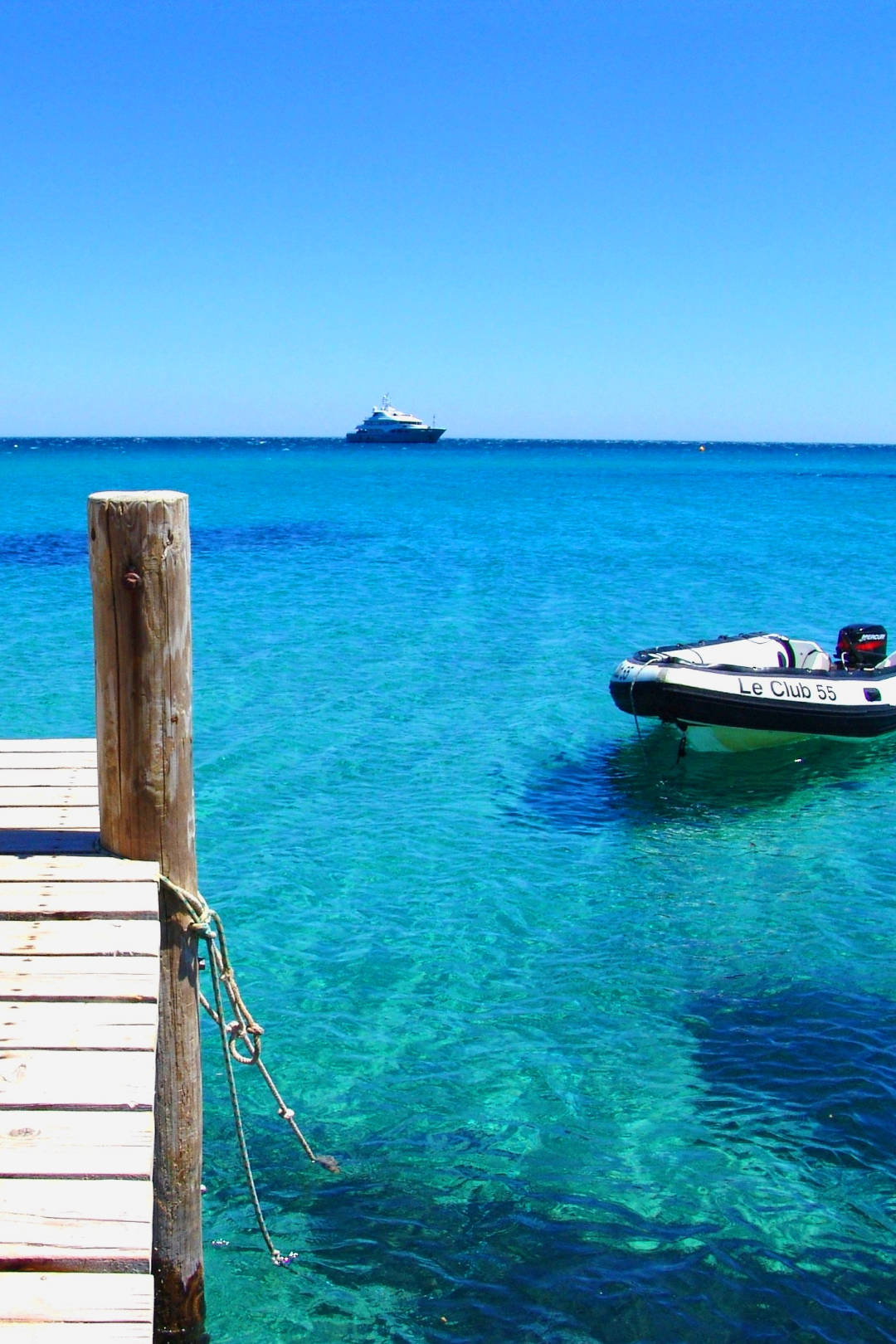 Located in the town of Ramatuelle, the Pampelonne beach is an area of 27 hectares that helped build the fame of Saint-Tropez when the stars of the fifties and sixties fell in love with it. Ever popular to this day, it is one of the most famous in the world.
Three institutions are at the origin of this fame:
– "Tahiti Beach" installed in 1946, using the bamboo décor abandoned by the Victorine studios in 1935 during the filming of the movie "Song of the Islands" by Georges Manae.
– "Club 55" (created in 1955), started as mere a simple canteen for the team shooting the legendary film with Brigitte Bardot "And God Created Woman" and became a fine and very well-known restaurant.
– and finally "Epi Plage", designed by Jean Castel and Albert Debarge, in 1960, as a seaside echo of the Epi-Club located in Paris Saint-Germain-des-Près. The establishment was immediately on the front page of the media because joyous parties attended there by the who's who of cinema, fashion, music and politics.
These beach establishments have seen for half a century all the celebrities of show business: Errol Flynn, Brigitte Bardot, Roger Vadim, Jane Fonda, Michèle Morgan, Gilbert Becaud, Sylvester Stallone Claudia Schiffer, Elton John, Johnny Hallyday, Paris Hilton, Tony Parker, Bono… and the list goes on and on !